Orange
October 1, 2020. Death is not a worthy fixation, but a necessary contemplation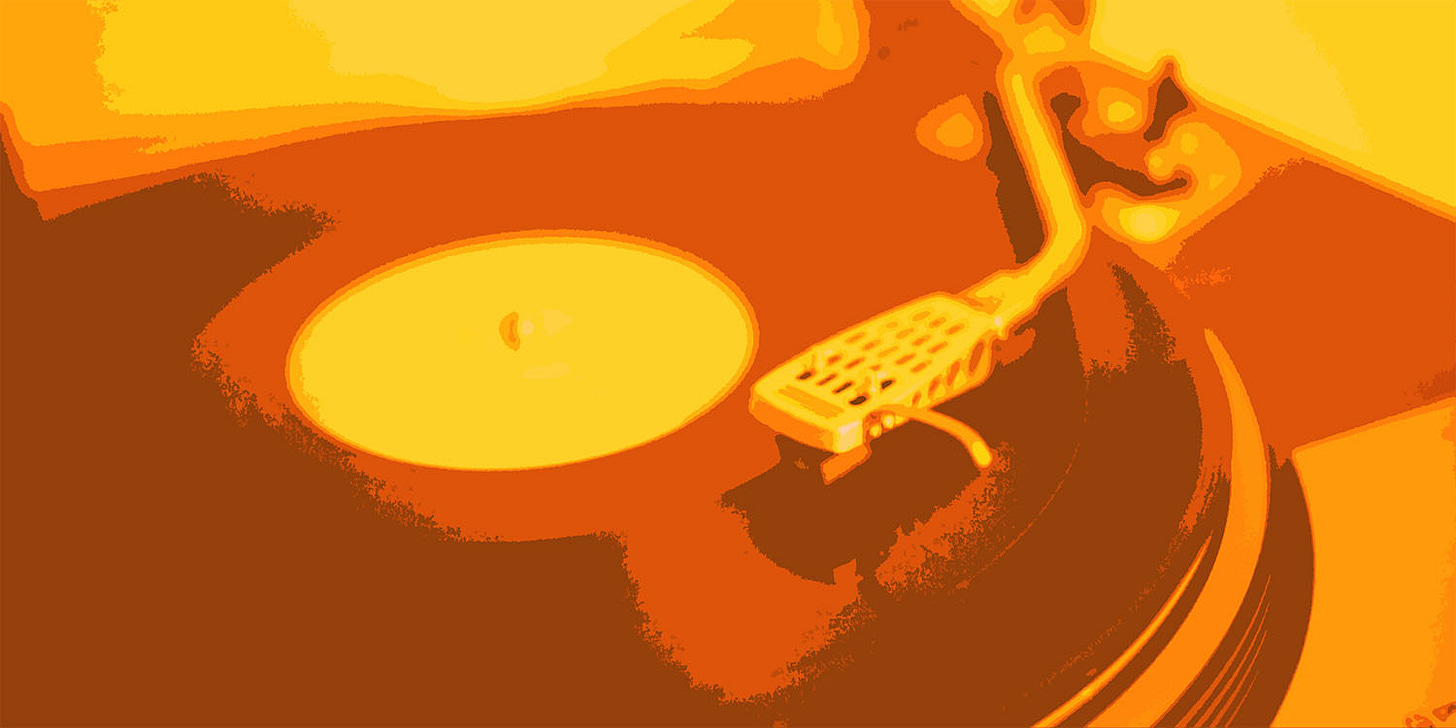 Maybe I haven't died yet because death is actually afraid of me.
(we are all skeletons, not just kids)
All futuristic predictions 
have exceeded expectations.
Commercials play on screens 
of our headache eyes,
and our bodies' movements 
commoditized and taxed 
like some forgotten governmental resource 
to be shipped overseas
and sold back to us 
at a 30% markup. 
But none of this is really happening. 
We are in a dream - a plagiarized dream - 
stuck between bridge and water. 
As if the dark soul around every corner 
knows we know: 
so it can never reveal itself 
But the headaches persist 
like bleeding-heart Marxists
or 
my daily, quotidian, rote, trite
tearful thoughts of utter confusion
and disgruntled breathing. 
I used to think I was not scared to die. 
Then I did die : I lied. 
I was.
Now it is different. 
I am not scared; 
I am indifferent. 
Death is not a worthy fixation
but a necessary contemplation.  
Either that 
or 
I've allowed technology to win me.
I've succumbed to its thieving of 
our fantastical futures. 
Our reality (in many ways)
is both more dire and surreal 
than before's artistic predictions.
The truth is,
we never stood a chance.
People make too many guarantees.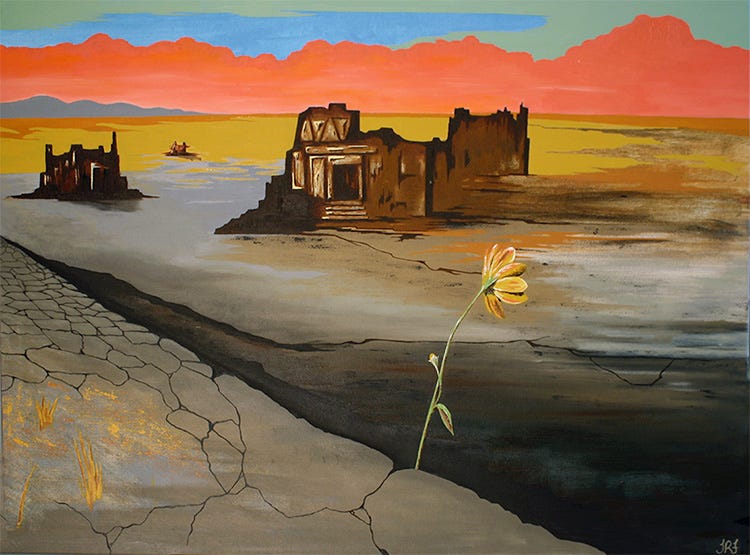 Orange Death Piece

     I just learned that some people born deaf but gain hearing later in their life are surprised the sun is not loud. "It's not weird to you that the unshielded nuclear inferno that is the source of all life and the center of existence is so fucking quiet?" (Craich, Elroy. Text, September 23, 1999)

     Orange is Red that has died a little. It is not dead; it merely exhibits a tired hue of its once red vibrancy – like an organism's demeanor concomitantly dulling with its waning will to live. And for reasons unknown, I nostalgically recall my grandmother's mangled nail on the tip of right index finger. Which is to say, perhaps (poetic justice/creative liberties) that Orange may function on multiple planes of existence – like Frodo Baggins's encounter with the witch King of Angmar (never fully dead; never fully alive – a perpetual straddle of infinity's opacity). This is not the fault of orange: orange, from earth's vantage point, is the Sun's heart: and the Sun's heart is an orange enigma – creator of all things immaterial and living and destroyer of all things material and dying (potentially). Orange's home is all unsearched places everyone is looking. Orange is a neon beacon in perpetual disguise; therefore, orange has no enemies, and orange can never fully die.

     A fire's orange light (some say) can gift insightful luminous paths to one's otherwise veiled idiosyncrasies, making it somewhat of a code breaker. And this fervid orange light from within obsidian blackness betrays secrets stored in facial folds: shadowy, angular, and weathered by time (this is where the secrets of youth retreat to become fully formed and retire). Humans' observable visual spectrum is a mere sliver of carrot flesh upon Portland's damp grey moon, a perfunctory obscurer of celestial illumination – a blip on the universal visual scale, a retinal longing, a sphere forever searching for the bright side of life. A standard Homo sapiens' eyes therefore, live in a quasi-purgatorial visual plane. Orange cuts through the superficial to expose the ethereal. In this regard, orange is a gatekeeper to our fragile souls, a rubric to personalities unknown, and an alacritous weapon eager to navigate transient troubles until the next set of troubles arrives (a forever willing orange colored "Meeseeks"(we just need to ask).

     But, maybe orange is not just a little dead: maybe orange is just a thief – shaving off microscopic cerise particulates to combine with pirated yellow tephra to create a new color bore of thievery and deception – co opting the best bits of two enviable primaries? This hackneyed hypothesis is in alignment with the characteristics, emotions, and motivations associated with orange: fascination, enthusiasm, warmth, energy, and (most appropriately in this absurd supposition) creativity. Orange is a creative juggernaut, and orange is like every artist that has ever lived, an amazing thief.

     But I am lying. Orange is not a little dead, nor is orange a mendacious thief. Orange is our final sleep's guiding light (spoiler: the light is not white). This orange light projects joy, pain, tribulations, and love on to the screen behind our lids, and this "exit to enter" state is a cinematic masterpiece – a panoramic display, a crepuscular gratitude, an ethereal orange light dousing our pineal, a relative forever, a celebration. For orange is, as all things, a portal (if utilized) to greater perspective. We live. We die. Orange is a choice. There is no panacea to the horrors of this broken, mercurial, fascinating, and utterly absurd existence. Orange is a gateway color to an expanded realization. I can choose to create how I see, and how what I see affects the quality of my process and reaction, which is the only actual control we have.

     The world is currently crumbling in a blaze of orange skin, hair, fear, and flammable resources: no reasonably thinking person wants and or enjoys these unintentional consequences, but we are here; and the end is nigh: It is generally accepted that the Universe is 13.8 billion years old: the Earth is 4.54 billion years old; the earliest appearance of Hominids is 4.4 billion years ago; and so, when I postulate that the end is near, it must be understood that my prediction is not macabre; it is within the considerations of "existences" generally accepted epochs, and also assumes this "existence" will. (But regardless of my feigned backpedaling, it does not look good for us – I must also state that my true concern has never been for the planet's health: the planet is and always will be, gosh darn fine; we are simply a disposable appendage. We will eventually fall out of fashion and join the dinosaurs.

     Orange has become (as a result of writing "Orange Death Piece") a greater symbol for me – a representative color I choose to consciously acknowledge and engage with. Times are trying, and I will utilize any intervention at my disposal to lengthen my trip. Because I have been dead, twice, and it is boring. I concede to the privilege of love and joy, and orange is my neon beacon in perpetual disguise. I attach meaning and stories to its vibrancy, because my vibrancy will one day fade. Because when we die, it is not just a little bit: it is not orange. And death is less than the absence of color; it is less than the absence of light; it is both less and more than anything we could ever imagine while enveloped within its plane of unlimited limitations.